About Cakes Covers & Candlesticks
Cakes Covers & Candlesticks : Stylish Modern Innovative and Most importantly Affordable.
We have supplied to thousands of weddings in the Sutherland Shire, greater Sydney and interstate, even overseas, for over 15 years.
With Lisa's Pastry Chefing experience and John's Engineering background Cakes Covers & Candlesticks make wonderful wedding cakes and unique individualistically different decorations that will set your function apart from others.
From tailored outdoor ceremonies to cosy restaurant receptions, from wedding transport to your entire reception venue makeover and your stylish getaway. We know our business and strive to supply the best in set and tailored packages that will surprise most budgets.
Our range of products & services include :
Our Taren Point showroom is like an Aladdin's Cave of decorations and cake ideas almost second to none! Open Tuesday afternoons & evenings by appointment. Please call today to arrange an appointment or visit our website and we will look forward to meeting you soon.
"The Shire Hire You Desire "

About Lisa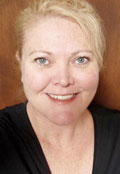 I completed my trade qualifications as a pastry chef in 1989 and longed for a more interesting challenge from sausage rolls, pies and small cakes. Coming from a loving family of creative talent I soon found my passionate niche.
An opportunity arose in 1990 that I couldn't let pass. A company specialising in baking and decorating wedding cakes needed a creative, spirited, hard working pastry chef with the ability to formulate and manage new ideas. I stayed with that company for ten years creating stunning designs that proved very popular.
Lazy John finally got around to asking for my hand in marriage (after 8 years) and the foundations of our great union began.
About John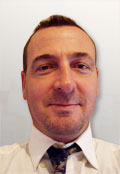 I served an apprenticeship as a jobbing moulder & coremaker in a ferrous foundry from 1988 to 1991. Once successfully completing my trade I continued my studies when I was offered a metallurgy traineeship at Garden Island Dockyard which I completed in '95.
Note: This is why it took me so long to get married. I didn't want replica hermes the stress of studying complicating married life.
In the course hermes fake of my studies I took on a few management, business and marketing electives as this interested me. Little did I know these would prove invaluable when we started Cakes Covers & Candlesticks. Having a passion for making things, pulling replica bags things apart and putting them back together again to see how things worked helped me in the manufacture of most of our wonderful candelabra and other items.
I enjoy making things I know no one else has, as this gucci replica makes our products unique and sets us apart from others.
Where it all began...
When panning our own wedding, neither of gucci fake us knew much about getting married or the wedding industry as a whole. We had very little help, and very few choices and had many set backs along the way.
After many frustrated weekends of looking for what handbags replica we wanted and getting nowhere, we decided if we couldn't get something we would make it or do it ourselves. We took all the set backs and problems we had from our experience and decided we would help brides & grooms in the future get everything they desired in one place where we could help them and give advice if needed.
The rest (as they say) is history.

Contact Us
Phone: (02) 9668 9591
Mobile: 0407 917 376 (John)
Mobile: 0418 672 112 (Lisa)
Email:


Our Showroom
6/65 Alexander Ave,
Taren Point, NSW, 2229 [Map] [Street View]
Open Tuesday afternoon/evening
by appointment only.


What Our Customers Say
Thank you for your beautiful curtaining. The decorations of the Coast Golf Club looked amazing and with the lights behind really set the mood. Great dealing with you. Thanks again
~ Leigh and Maurice ~

Refesh the page for a new testimonial

We offer a huge range of chair covers, chair cover sashes (90 different colours at present and growing), candelabra, topairy trees, red, blue or white carpet, bridal table backdrops, bali flags, outdoor ceremony decorations, church pew bows, lounges, coffee tables, cocktail tables, tressel tables, eskys, bar stools, fairylight curtains, ceiling draping, wedding cakes, wedding cars, wishing wells, treasure chests, glass vases, uplights and much more.
Service Area: Greater Sydney, Newcastle, Woolongong, South Coast, NSW, ACT & further per request.
Simply put, fashion is the addition of "time" and "advocacy." Fashion
hermes replica
is the life that some people admire in a short time. The pursuit of fashion
replica gucci
is not in passive follow-up but in rational and skilled control. Its tentacles go deep into every
replica bags
aspect of life, and people have been arguing over it.At the same time, we also realize that human pursuit of fashion
chanel replica
has promoted a better life for human beings, whether spiritual or
fake bags
material.